Rally New Zealand needs your help!
This year's Repco Rally New Zealand is a large-scale event, that takes place all over Auckland and Parts of the Waikato, Part of managing big crowds, as well as ensuring the safety and comfort of patrons requires people power.
Volunteers are a key part of what makes an event successful, right now the Rally of New Zealand organisation is on the lookout for more talented humans who can help with some of the following:
Marshals
Headquarters security personnel
Setup Crew for Auckland Domain
Shuttle drivers
And many other event-related jobs.
Can you help? See volunteering opportunities at Rally of New Zealand 2022!
The stages are listed below, is one of them in your Area, & could you spare a day or two to help make the 2022 Repco Rally of New Zealand a Success?
Can you make it to Rally HQ, Wynyard Quarter, to help out with staffing HQ or the Service Park area?
Please register your interest!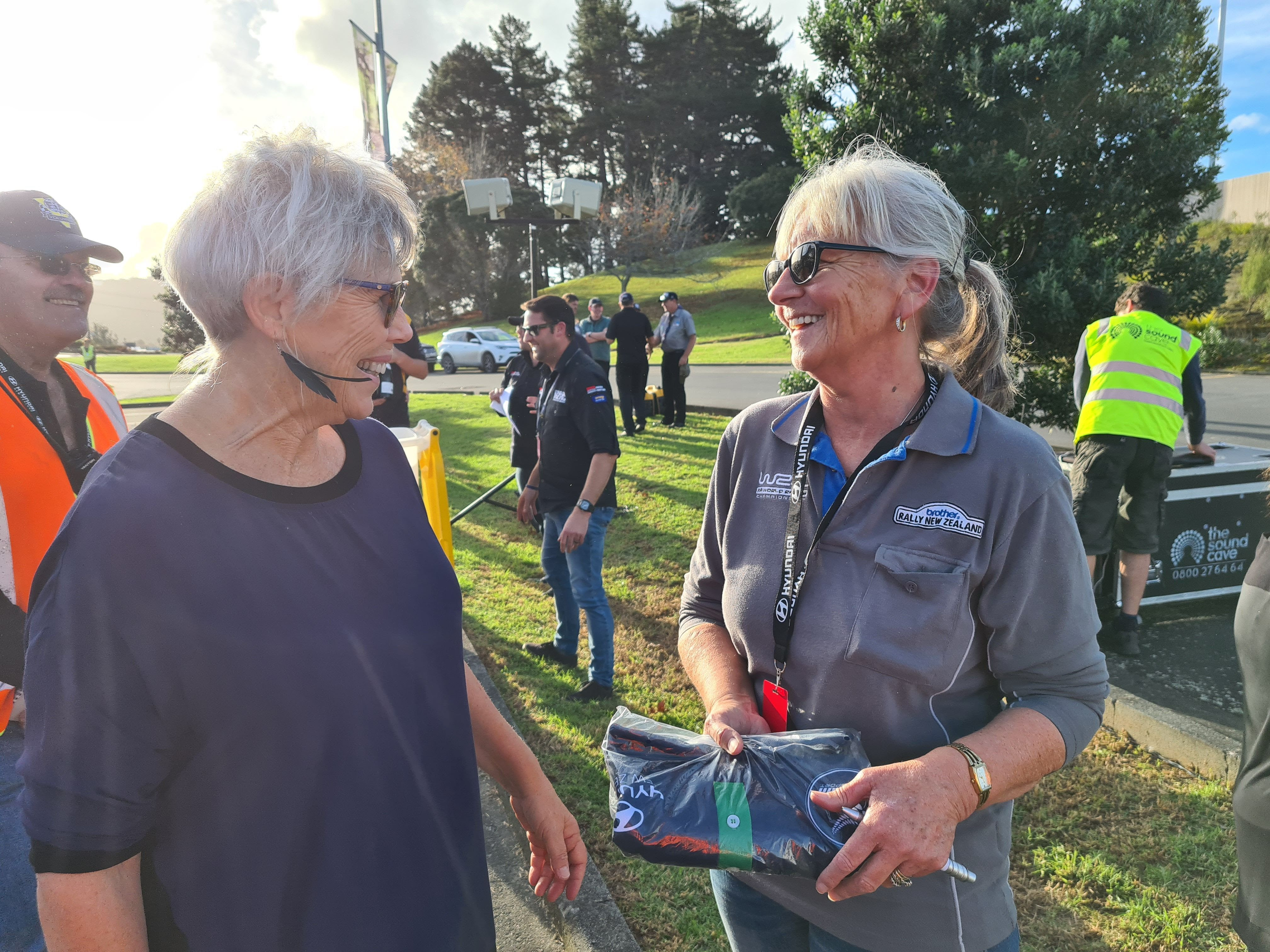 Volunteering on Thursday, 29 September
Shakedown, Inland Road: 9am
Super Special Stage 1: Pukekawa Auckland Domain, 1.4km, 6:08pm
Volunteering on Friday, 30 September
Stage 2: Whaanga Coast 1, 29.7km, 8.33am
Stage 3: Te Akau South 1, 31.02km, 10.11am
Stage 4: Te Akau North 1, 18.20km, 11.14am
Stage 5: Whaanga Coast 2, 29.7km, 2.22pm
Stage 6: Te Akau South 3, 31.02km, 4pm
Stage 7: Te Akau North, 18.20km, 5.03pm
Volunteering on Saturday 1 October
Stage 8: Kaipara Hills 1, 15.83km, 8.08am
Stage 9: Puhoi 1, 22.63kmm 9:06am
Stage 10: Komokoriki 1, 5.6km, 10.14am
Stage 11: Kaipara Hills 2, 15.83km, 2.08pm
Stage 12: Puhoi 2, 22.63km, 3.06pm
Stage 13: Komokoriki 2, 5.6km, 4.24pm
Volunteering on Sunday 2 October
Stage 14: Whitford Forest Te Maraunga Waiho 1, 8.75km, 10.32am
Stage 15: Jack's Ridge Haunui 1, 6.42km, 12.08pm
Stage 16: Whitford Forest Te Maraunga Waiho 2, 8.75km, 1.18pm
Stage 17: Jack's Ridge Haunui 2, 6.42km, 3.18pm.
Want to join the fun?
Volunteers have a lot of fun, often getting to see a different side of the rally as well as some close-up viewing of parts of the rally, Rally New Zealand loves to have you along at the 2022 Repco Rally of New Zealand. Join the volunteer crew now!